Nicolette Bruner
Assistant Professor of Instruction I Director Undergraduate Studies
Ph.D, University of Michigan; J.D., University of Michigan Law School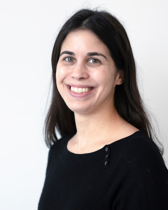 847-467-1129
620 Lincoln St, #203
Office Hours: Fall 2023 | Thursday, 1:00 - 3:00 p.m. Sign up here: https://calendly.com/prof-bruner/office-hours or email for alternate appointment.
Nicolette Bruner is Assistant Professor of Instruction at the Center for Legal Studies and the Program in American Studies. She received her Ph.D. in English Language and Literature from the University of Michigan and her J.D. from the University of Michigan Law School. Prior to joining Northwestern's faculty, she was a postdoctoral fellow with the Stevanovich Institute on the Formation of Knowledge at the University of Chicago and taught in the Department of English at Western Kentucky University.
Prof. Bruner's research explores how the law shapes the way humans understand and interact with the nonhuman entities and systems around them. Her current book project, Thing People: Living with Corporations and Other Nonhumans, examines how the legal doctrine of corporate personhood offers a framework for articulating the rights and responsibilities of other nonhuman entities, including animals, plants, rivers, and robots. She also teaches and works in American literature, corporate law and policy, jurisprudence, and the environmental humanities.
Courses Taught
Legal_St 206: Introduction to Law and Society
Legal_St 276: Reality TV and Legal Theory
Legal_St 315: Corporation in US Law and Culture
Legal_St 360: Animal Law
Legal_St 398-1,2 Advanced Research Seminar
Selected Publications
"What Is a Person?" Formations, January 15, 2020.
"Knowing the Corporation." KNOW: A Journal on the Formation of Knowledge 4, no. 1 (2020): 137-58.
"Gender and the Social Body in The Fruit of the Tree." Edith Wharton Review 33, no. 1 (2017): 30-56.
"Judge, Professor, Chronicler of Fairyland: James Campbell's Legal Imaginary." Journal of Law, Culture, and the Humanities 13, no. 3 (2017): 404-24.