Winter 2018 Newsletter
FROM THE DIRECTOR
Laura Beth Nielsen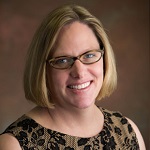 Hello from Legal Studies at Northwestern!
Welcome to the inaugural edition of our bi-annual newsletter. Because this is our first edition, there is a lot of great news to report.

We are now a free-standing major and minor.
When Legal Studies accepted our first students in the 2002-2003 academic year, we were an adjunct major, meaning you needed to have another major along with Legal Studies. In the 2016-17 academic year undergraduates began entering the standalone Legal Studies major with a new set of requirements and possibilities. The upside for students is more flexibility. A student can now be a Legal Studies major with one or two minors if they choose. Read the Daily coverage here. But how will we teach all those courses?
We have added excellent faculty.
Legal Studies now has five faculty members who devote some or all of their appointment to the program. I remain the director and am joined by Associate Professor of Instructor Joanna Grisinger, a historian with her JD and PhD from the University of Chicago. She taught at Clemson before joining us here in 2011. Joanna studies the history of the regulatory state and is the author of The Unwieldy American State: Administrative Politics since the New Deal (Cambridge University Press). The students adore her, and she teaches American Legal History, Constitutional Law, Gender and the Law, Law and Society, and other special topics courses. Joanna also serves as the Director of Undergraduate Studies.

We also want to introduce you to Clinical Associate Professor, Shana Bernstein. Shana is jointly appointed with American Studies, but she keeps her office with us! Shana is also an historian with her PhD from Stanford. She specializes in 20th century US history, particularly comparative race and ethnicity, and immigration. Shana's first book, Bridges of Reform: Interracial Civil Rights Activism in Twentieth-Century Los Angeles (Oxford University Press, 2011), examines the US Civil Rights movement activism, revealing fascinating interracial efforts. She also works on environmental health and justice and teaches Comparative Race and Ethnicity, American Immigration, Japanese American "Internment."

Assistant Professor Heather Schoenfeld has been with us for three years. Jointly appointed in the School of Education and Social Policy (25%), when Heather teaches in Legal Studies, she offers courses in Race and Law, the Politics of Mass Imprisonment, and Law and Society. Heather is an award-winning sociologist whose book, Building the Prison State: Race & the Politics of Mass Incarceration (University of Chicago Press), details the origins of mass incarceration. Unfortunately, Heather is leaving us for Boston University's department of sociology at the end of this academic year, and we wish her all the best as we hope to find as inspirational a scholar of race, crime, and law as she has been to fill this important curricular need.

Five years ago, Legal Studies joined in partnership with the Jack Miller Center for Teaching America's Founding Principles and History. This generous foundation has provided us with (all together) over $1,000,000 in funding over an eight year period to host incredible speakers, put on Constitution Day celebrations, subsidize a course offering that took some 70 students to see Hamilton: An American Musical (where do you think NU got the idea?), and to hire teaching post-doctoral fellows. Thank you Jack Miller!

We hosted our first Jack Miller Post-doctoral fellow, Susan Gaunt Stearns from 2013-2017. She came to us with a PhD in History from the University of Chicago and studies the political economy of the early American frontier through an examination of the Mississippi River (and can tell you a lot about the economy of bourbon!). She is now an Assistant Professor of History at the University of Mississippi.

Currently in residence is Justin Simard, a JD/PhD in History from the University of Pennsylvania. He is an historian of the legal profession and focuses on how lawyers shaped capitalism in the 19th century. He only just started this fall but he is already getting to know students and helping to shape Legal Studies.

In addition to these core Legal Studies faculty, we are advised by an amazing Faculty Advisory Board, offer courses taught by two excellent Professional Linkage faculty members, and continue to have excellent Graduate Fellows in Legal Studies working as teaching assistants. In coming editions of this newsletter we will introduce you to all of these great scholars.

Finally, for those of you who don't know her, Ann Kelchner is the Legal Studies Program Assistant. She joined us in 2014, and we have been more organized, efficient, and most of all happy since she joined us. She is a welcome addition to the team!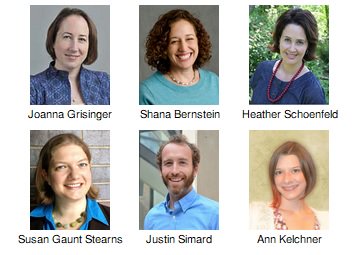 GENEROUS SUPPORT
In addition to the funds from the Jack Miller Center, the Weinberg College of Arts and Sciences has dedicated funds to allow us to search for a two-year post-doctoral fellowship in law and inequality for Legal Studies for the 2018-19 & 2019-20 academic years. We will spend the next few months recruiting this scholar and then try to secure external funding to keep this fellowship going after that.

We also thank the generous folks who have contributed to Legal Studies in the past 5 years:

Steven Andrew Berger, John David Bryant, Alice Jianing Cao, Kevin Li Cheng, Brian Scott Cunningham, Christopher Thomas Erickson, Samantha Lizette Fenton, Mary Margaret Felder, Bernard Givertz, Phyllis Givertz, Martin Gordon, Brenna Jeanette Helppie-Schmieder, Andrew Thomas Hennion, Jared Daniel Hoffman, Alexander Britt Jordan, Janine Kawabata, Carolyn Mark, Seth Adam Meyer, Jack Miller Center for Teaching Americas Founding Principles, Sarah Rose Miller, Robert L. Nelson, PhD, Katharine Nilan Uding, William J. Rowe, Aaron Christopher Smyth, William Stone, Kirk Austin Vaclavik, Valley Spreader, Inc., Regina Walker, MD, Mark C. Walker, MD, Christina Marie Welch, Kelly Wood, Rosemarie E. Wood, Stephen Joseph Yanni
If you would like to be added to this list, visit the We Will Portal. You can earmark a gift to the "Legal Studies Program" by searching in additional gift designations. We truly appreciate your support!
TO THE YEAR AHEAD

We are looking forward to the year ahead and hope that you enjoyed this update. If you would like to stay more connected, you can visit the Legal Studies website for future events and news updates. If you have questions or suggestions, feel free to email us at legalstudies@northwestern.edu using the subject line
"newsletter response".

Wishing you all the best!
Laura Beth Nielsen
Director, Legal Studies
l-nielsen@northwestern.edu
Back to top